Composer, researcher, consultant

Samuel van Ransbeeck is a composer and researcher. His main interests lie with sonification and digital humanities. His work is interdisciplinary and collaborative, always looking for new ways of expression.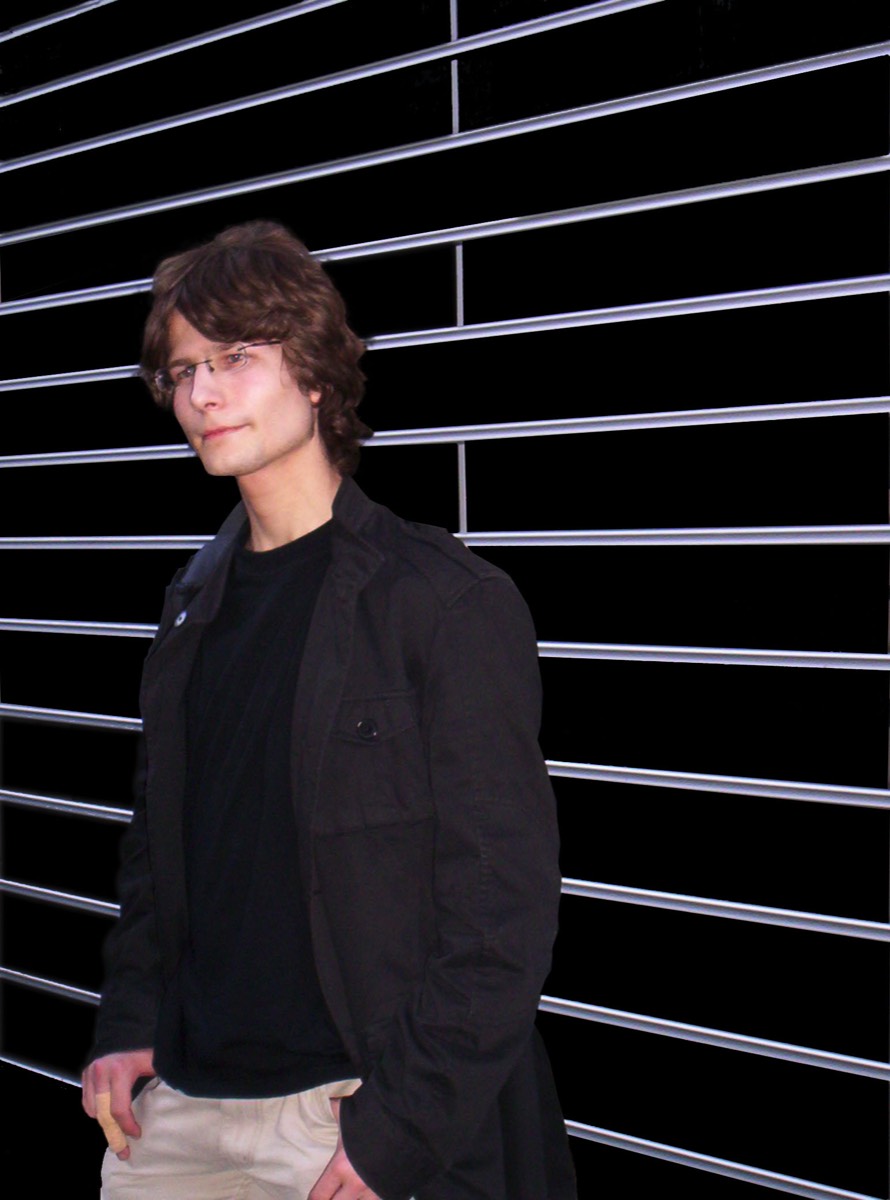 FREELANCE COMPOSER, WRITER, RESEARCHER 2006-present

Research and

writing on sonification art and music in general

Composition and Sound Art for different media

RESEARCHER, FISHLABS, BALNEÁRIO CAMBORIÚ, BRAZIL (REMOTE) 01/12/2020-31/12/2021

Development of low-cost modular water quality monitoring system for aquaculture

Research on sustainable methods for aquaculture

Market research to find potential customers

VISITING RESEARCH FELLOW IN DIGITAL HUMANITIES, YOUNG TALENT WITH EXPERIENCE ABROAD, GETÚLIO VARGAS FOUNDATION, RIO DE JANEIRO, BRAZIL 15/12/2019-15/06/2020

CAPES-Print internationalization programme (Brazilian government grant)

Researching the sonic memory of the capital of Brazil, Brasilia, with an emphasis on the peripheries. Using archival material, new data, and interviews and recordings in Brasilia.

Giving 2 seminars on sonification and digital humanities

Forging networks for future collaborations

VISITING RESEARCHER, ZEMKI, CENTRE FOR MEDIA STUDIES, UNIVERSITY OF BREMEN, BREMEN, GERMANY 7/10/2019-31/10/2019

Research on sonification with the aim of writing a paper. Title: Sonification As A Tool For Public Engagement: Sound As An Essential Component Of Data-Driven Storytelling

Delivering a seminar on sonification

RESEARCH FELLOW, UNIVERSITY OF BEDFORDSHIRE, LUTON 2019-2021

Working on an exploratory project on improving sustainable artisanal fisheries in southern Brazil: literature review on existing technology, giving workshops to fishers on how to use a custom-designed technology, public engagement, grant writing

Building spinoff company Fishlabs, IoT for aquaculture

DIGITAL HUMANITIES RESEARCH FELLOW, JOHN RYLANDS RESEARCH INSTITUTE, MANCHESTER 2018- 2019

Developing a Digital Humanities start-up project with the objective of turning it into a larger project and funding application

Creating a sonification of the textile trade between Manchester and South America using the special collections archives in the John Rylands library

Further stagings of Other Registers sound installation in Belfast, London, and Sydney

RESEARCH ASSOCIATE IN BRAZILIAN STUDIES, UNIVERSITY OF MANCHESTER 2017- 2018

Research on contemporary Brazilian, participatory art

Research on ethics in Lygia Clark's work, specifically her last phase, the Estruturação do Self as well as her legacy and influence on other artists

Preparation of new research around Brazilian artist Cildo Meireles

TEAM LEAD, PEOPLE'S PALACE PROJECTS, LONDON/ RIO DE JANEIRO November-December 2016

Group lead in the Outros Registros (Sinfonia) project

Second staging in November. This version ran for a week in one of Rio's favelas and gave people the possibility to draw and write their experiences.

Further stagings in Belfast, London, and Sydney

Link to dedicated website: outrosregistros.wordpress.com

RESEARCH CONSULTANT, OPEN UNIVERSITY, MILTON KEYNES, UNITED KINGDOM 01/09/2016- 30/09/2016

Preparing an AHRC grant proposal on urban data sonification to improve data literacy and public engagement.

RESEARCH ASSOCIATE, OPEN UNIVERSITY, MILTON KEYNES, UNITED KINGDOM 20/03/2016- 31/07/16

Interdisciplinary project Listening Experience Database, automatic emotion recognition in musical correspondence.

Group lead in the Outros Registros (Sinfonia) project financed by AHRC/ Newtonfund. Leading a group of 4 researchers based in the UK and Brazil. Administered by People's Palace Projects (Queen Mary University London). First staging in May 2016, secured follow-up funding for a second staging in November 2016. Overall development, coordination, and budget control.

RESEARCH ASSISTANT (INTERN), OPEN UNIVERSITY, MILTON KEYNES, UNITED KINGDOM 01/09/2015- 20/03/16

Developing data sonification installations as part of the MK:Smart project.

Participation in Creative Lab, Social Change through Creativity and Culture. 10-day

immersion in Rio de Janeiro, 10 UK researchers and artists meeting 10 Brazilian researchers and artists. This trip was paid for by People's Palace Projects and funded by AHRC/ Newtonfund.

Participation in OpenCon 2015, an international conference on Open Data in Brussels.

PHD STUDENT/ ASSOCIATED RESEARCHER AT CITAR- CATHOLIC UNIVERSITY OF PORTO, PORTUGAL 01/10/2010- 31/03/2015

Research in sonification of stock market data for use in artistic settings. Development of DataScapR sonification toolbox.

Restoration of Jean-Claude Risset's Duet for one Pianist, preparation of a new edition.

Teaching an intensive Erasmus course for international students in Cosenza, Italy.

RESEARCH ASSISTANT, CITAR PORTO, PORTUGAL 01/07/2010- 30/09/2010

Development of a modular ambient in MaxMSP for the PRICES project, code review

RESEARCH ASSISTANT, INESC, PORTO, PORTUGAL 01/08/2009-31/12/2009

Developing generative music software and new music controllers.

Literature review and programming in MaxMSP. Part of the KINETIC project http://smc.inesctec.pt/kinetic/?tag=inesc

INTERACTION DESIGNER, TRAX ARTS/UMBERSHOOT, MELBOURNE, AUSTRALIA 2009- 2015

Development of the Outhouse Storycatcher, first prize at Future Places Media Arts Festival 2009 and shown around Australia

Setup Technician on a research trip in New South Wales with The University of Technology Sydney for the CAMRA project (Cultural Asset Mapping in Regional Australia) link: https://goo.gl/PGpLgV, Link to video of Tasmania event: https://goo.gl/riAsDF
PHD IN COMPUTER MUSIC/ INTERACTIVE ARTS, CATHOLIC UNIVERSITY IN PORTO, PORTUGAL. 2010-2015

Thesis: Composition with Complex Data: a contribution on the mapping problem through practice-based research link: datascapr.wordpress.com, Supervisor: António de Sousa Dias

Exchange student at IEM Graz, Austria between September 2012 and February 2013

Student representative in the pedagogical council

MASTER IN COMPOSITION AND MUSIC THEORY, ESMAE. PORTO, PORTUGAL 2007-2009

Thesis: Composição com Autómatos Celulares (Composition with cellular automata), written in Portuguese ï Supervisor: Miguel Ribeiro-Pereira

BACHELOR IN COMPOSITION, LEMMENSINSTITUUT, LEUVEN, BELGIUM 2002- 2006

Composition studies with a minor in cello
2020: Sound story: Democratizing AI voices, white paper for Polis180, co-author with Gunay Kazimzade, European Union
2018 Sonification in an Artistic Context, Chapter in The Playful Subversion of Digital Media, Springer
2016: Outros Registros: The Sound and Silence of Police Violence in the Olympic City Keamsac Seoul, South Korea
2015: Science Communication: Engaging data to engage people, Naturejobs Blog, runner-up in writing competition
2015: Transforming the Stock Markets into Music using DataScapR. Parsons Journal for Information Mapping, 7 (4).
2014 DataScapR: A Toolbox for Stock Market Sonification, Poster presentation at DMRN+9 (Digital Music Research Network), London
2012 Sonification in an artistic context, The Global Composition Proceedings, Dieburg 2012
2011 The Music Under Rusty Records: Restoring Risset's Duet for One Pianist, Tura New Music Proceedings, Perth, Australia
2009 Stockwatch: A Tool for Composition with Complex Data, Parsons Journal for Information Mapping, 1 (3).
Mediafutures EU, Startup meets Artist track. Pilot grant to use innovative technologies of a startup in an artistic way
MM Gerdau artist residency Jardim dos Minerais, remote residency at the mineralogy museum of Belo Horizonte, September-December 2021
Narva Art Station, 2nd prize with Sounding Hope, urban art installation concept, 2021
Polis180 Online Residency on Data Policy and Cross-sector Collaboration in the EU. November 2020, Outcomes: white paper and sound work. https://polis180.org/highlights/data-policies-and-cross-sectoral-collaboration-in-the-eu/gunay-x-samuel/
CAPES-Print (Programa Institucional De Internacionalização) grant for young talented
researchers. Brazilian government grant to do research in Rio de Janeiro
Visiting fellowship Zemki Bremen to do a short-term visiting fellowship at the centre for Media Studies in Bremen and do research on sonification as a storytelling device., 2019
DIGITAL HUMANITIES START-UP GRANT John Rylands Research Institute, Manchester, 2018
ASIA-EUROPE FOUNDATION MOBILITY FIRST travel grant to present the Other Registers sonification installation at the Politics of Listening Symposium in Sydney, November 2018
FIRST PRIZE Future Places Media Arts Festival, Porto, Portugal 2009 with the Outhouse Storycatcher.
RUNNER-UP Naturejobs writing competition, London 2015 with a piece on open data and public engagement.
AHRC/ NEWTONFUND: OUTROS REGISTROS Development of sonification installation on police violence in Rio de Janeiro. February- May 2016.
PHD GRANT Foundation for Science and Technology Portugal, 2011- 2015.
ARTIST IN RESIDENCE The Parlour, Melbourne, Australia, 21/09/2011- 02/10/2011 collage of field recordings in Preston, a suburb of Melbourne.
Introdução à sonificação de dados, FGV Rio de Janeiro, 2020
Introduction to sonification, guest seminar at ZEMKI Bremen, 2019
Outros Registros: The Sound and Silence of Police Violence in the Olympic City, Mantis Sonification Festival, University of Manchester, 2018
Music Making as Meaning-Making, 22 December 2016, DMRN+ Symposium, Queen Mary University, London
Engaging data to engage people, 14 November 2015, OpenCon 2015, Brussels
DataScapR: sonifying the markets 22-24 March, Code Control Festival, Leicester, UK. Presentation of sonification composition software prototype
Cellular Automata: Composition techniques and Sonification Art, 4- 15 March, Intensive Erasmus Program, Cosenza, Italy. Series of lectures for students from different EU countries. This included supervision of their final project.
Using Cellular Automata in Music Composition, guest lecture at IEM Graz, 2012
The Music Under Rusty Records: Restoring Risset's Duet for One Pianist. 18 September 2011 in Perth, Australia: The Huge New Music
Stockwatch. Listening to the sound of the stock market. Presented in Zurich, Switzerland The Sound of Data Symposium, 30 March 2011: Presentation on sonification software
Outros Registros (2016-present): outrosregistros.wordpress.com
A sound installation that sonifies police violence in Rio de Janeiro. Probably the most relevant work of this portfolio. It combines sonification with a societal important topic and brings an abstract phenomenon for many people into a harrowing aesthetic experience.
DataScapR and Vapourwaves (2010-2015): datascapr.wordpress.com
DataScapR is a sonification toolbox for composers and sound artists to work with the stock market. I created this for my PhD and used it in a stock market sonification installation and in later works such as Outros registros
Song of Commerce (2018) (sound only): https://www.dropbox.com/s/xhs88wjw6vqo5lr/manchesterJRRI.wav?dl=0
This was a research fellowship in digital humanities at the John Rylands Library in Manchester. I used old trade bills from the Owen Owens & Son company to sonny their shipping between 1840 and 1846. To do this, I manually went through all the bills and crosschecked with customs bills in the maritime library in Liverpool. This was meant as a stereo installation work but due to the pandemic, it has not been shown yet in public. I went through maritime books to calculate shipping speed, learnt old English names, deciphered mangled handwriting et cetera.
The Outhouse Storycatcher (2010-2015): https://vimeo.com/18855401
This was an interactive video booth in which we collected stories from people who could tell about their community. While not necessarily relevant to Forecast, it remains a nice memory as we did several iterations of it. The version show in the link is in Tasmania on an arts festival. We used it as a research tool to do an alternative form of questionnaires as well in rural Australia
The Parlour (2011) https://soundcloud.com/thinksamuel/the-parlour
After a run of the Outhouse Storycatcher, I did a short residency at The Parlour, a (now stopped) arts place in Preston, a suburb of Melbourne. I recorded all kinds of sounds in the town from trains, to the market hall, and nature, day and night.
EXIT (2009): tape music. Additional video made by Hugo Peixoto
E Agora (2009): tape music. Additional video made by Hugo Peixoto
The shadow (2009): soundtrack for a movie of a student of TUFT University in the USA
Um só (2008): Audio-visual collaboration with French-Brazilian artist Camille Entratice. Shown in Portugal, Netherlands and Romania
Dispersion (2008): Audio-visual collaboration with Polish sculptor Piotr Nowak. Shown in Portugal, Germany and the USA. This was a ceramic heart sculpture, a video, and a tape composition in an installation setting
Stockwatch (2008): Software that sonifies stock exchange data in realtime and improvises on it. Made as part of the course of electronic music under guidance of Carlos Guedes. Shown in Portugal as an installation work. Since January 2008 available on the internet as a free download.
Playtime #1 (2007): A musical game based on Pong. Written in MaxMSP, as part of the course in electronic composition under guidance of Rui Dias and Gustavo Costa.